Owning a business is fun, but the nitty gritty, bizarre fights that you find yourself in can be a bit much sometimes. My coffeeshop's relationship with the city should be stellar — we are pretty much right across the street from City Hall. Unfortunately, in my opinion, there is a lot of complacency verging on conspiracy in our city. I didn't say it was a conspiracy, but if you talk to my buddy who owns a trash company, you might start questioning whether our local politics are as scummy as national politics. That's a story for another time though.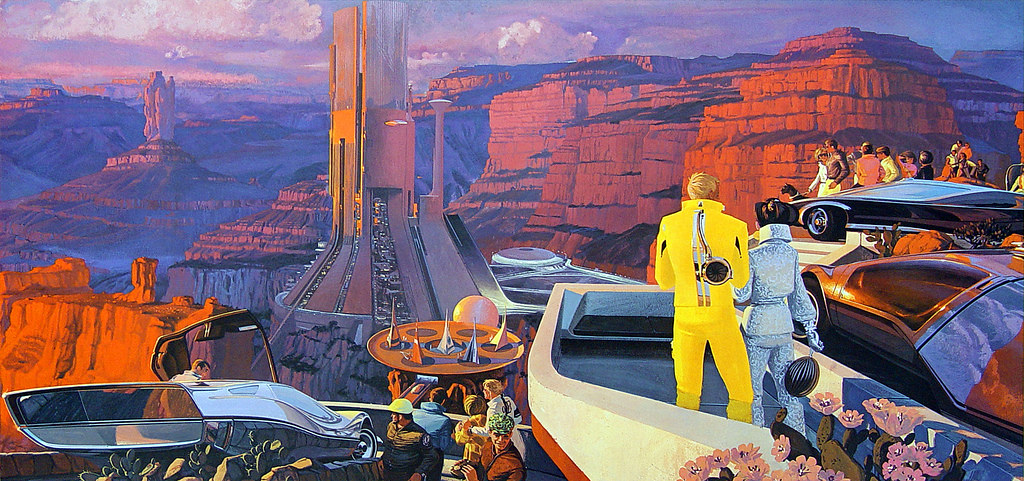 This is a letter I recently sent to our director of public works, Tim Porter, after a neighbor had planted a car in front of our shop for multiple days. Greg Beavers is our city administrator who has been off and on helpful over the years, but really dug his feet into the ground when we brought up our frustrations with parking around the courthouse square where our shop is located.
Politics are odd, and I think a certain level of snarkiness is required to be heard, unless you are actually being given control of certain things. Some business owners have leadership and tourism accounts thrown at them; this allows them to be as gentle and polite as they want to be, the joys of riding out the status quo.
Folks who run things in our city tend to not be quick to develop young leaders who are long term in this town. I can name 25 people under the age of 30 who will likely be in Farmington for most of their life, but the city is not searching out young stakeholders to appoint to one of their thousand committees. They want folks just like they've always had. Boomers and Gen-Xers who think the same, who go with the flow, who want to throw money at certain trophy projects but miss the holistic picture of where our city might be going. They miss the basics and chase the shiny, speculative projects that benefit a few handsomely but ignore the voice of taxpayers.
There is an impulse to build a downtown that is only made for rich folks, and I'm not interested in living in that sort of town. I understand that there is an impulse towards this in towns like Kirkwood, and I have heard people criticize the city leaders of Farmington for simply trying to chase this status. As long as we have a business, we will make sure to have offerings for as wide a socio-economic demographic as we can sustain. I like all people, not just rich people.
The response from Tim was brief the next morning and not worth quoting in full, but to paraphrase: I will look into it. I love your shop, I'm drinking a cup of your coffee right now!
---
Dear Mr. Porter,
One of the residents from the apartment next door to ColJac has had their car parked on the square directly in front of our shop for 3 consecutive days without it moving. Normally it's only for one or two days at a time but since it's been 3 days that our customers have not been able to park in front of our business, I wanted to at least send something to you to have on record.
Based on our previous conversations, especially after hearing Greg Beavers' staunch position, I do not anticipate any action on the part of the city until there is a significant changing of the guard, but for my own peace of mind and the hope that one day our city decides to address the needs of *all* of our downtown businesses, I wanted you to hear my frustration.
This is something that I said to you would happen when we talked a year ago, that the residents next door would have no compunction about filling up our street parking for days at a time. I was in Ste Genevieve recently and a coffee shop that's been there only a few months has two 15 minute spots marked with city signs in front of it. To be clear, we have lobbied for 2 hour parking around the square. A fifteen minute parking sign for certain hours of the day in front of our business would allow a greater number of patrons to flow through our downtown on a daily basis. But even without that, some form of posted two hour parking around the square, or on Jefferson street alone, would help us and any other retail/restaurant on our block considerably. Please remember that half of Jefferson Street on our block is reserved for the 1-2 police cars that park there a couple of days a week, and the prisoner transport that also comes only a couple days each week. From a usability standpoint, this is a wildly inefficient use of city parking space — especially on the square. Adding to that residents who have 2-3 cars that are parked there full time, who can slide in at non-peak hours and stay planted for days on end, the city is leaving us with a miserable situation for our customers. Further, since the courthouse moved their entrance to the opposite side, it is our street that absorbs the folks parking to go into the courthouse once Liberty street parking is filled. They would rather be on the Jefferson block than have to park on Columbia and walk around the entire courthouse. These are the sorts of observations that are obvious if you spent a day watching the traffic flow around the square, and it is frustrating that the city has no policy other than Greg's repeated mantra that if we put up two hour parking signs people will leave our downtown without visiting multiple establishments. I simply don't buy the logic of that.
I'm not suggesting there is a hard and fast solution to this, but for my money, i want leaders who care to maintain an open dialogue that shows some concern for the flourishing of small business. I would argue that it is businesses like ours which are the fabric of a town like Farmington, but I'm biased.
On the point of bias, It's still wild to me that the owners of [redacted] convinced Farmington to spend taxpayer money shutting down Jefferson street between their businesses — the city has still not added the spots that it promised that project was going to add — yet we cannot get any movement towards slight modifications that would not only help our business but insure a natural flow of downtown patrons on the square.
(I understand though that one of the owners of that establishment is on the tourism board. I'm not interested in living in a town where I must go beyond simply running a business and paying my taxes in order to get my voice heard at city hall. I don't want to have to elbow it out in municipal politics just to force our leaders to build a Farmington that helps growing businesses like ours flourish.)
I will hopefully show this message to future leaders of Farmington so they understand how long we have been lobbying for sensible policy on this issue. Dealing with this issue in the past has left me cynical about how our city's current administration works. Watching a person who doesn't know or care about my customers leave their vehicles clogging up the spots on the square with no recourse available, while meanwhile streets have been closed with no actual purpose other than to prop up one private business (one that wasn't even open when the street was closed) is a bit taxing on my patience. I hope you can forgive my cynicism and consider that any other honest entrepreneur in my shoes might likely agree with my concerns.
If nothing can be done, I only hope that future leaders will have enough skin in the game to propose meaningful solutions to help growing downtown businesses continue to attract folks to our great city.
I appreciate your time and attention.
Sincerely,
Jacob Goff
ColJac / Redemption Pizza
PS – I watch people from the back window of ColJac drive the wrong way down Franklin street at least 2 or 3 times per day. Someone might want to put up another "wrong way" sign there, perhaps marked a little more clearly. Or at least put up a camera to see the astonishing number of potential head-to-head collisions that happen only thirty yards from City Hall.